ASTM A790 Duplex Steel Pipes, Duplex Steel Tubing, Duplex Steel Pipe, Duplex Steel Tubes Suppliers, Duplex Steel Welded Pipes, Duplex Stainless Steel Tubes, Duplex Steel Seamless Pipes Manufacturer in India.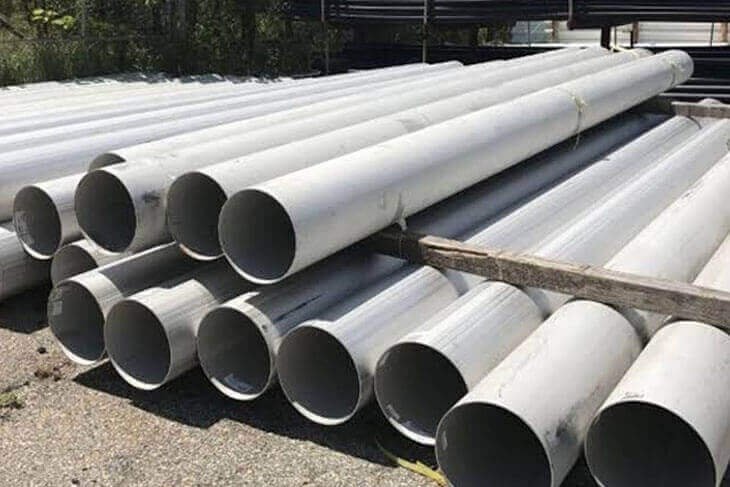 Dinesh tube India is a renowned manufacturer, supplier and exporter of Duplex Steel Pipes and Tubes in Mumbai, India. Our Duplex Steel Pipes & Tubes are manufactured using high-quality raw materials, advanced technology keeping in mind the national and international quality standards. Our Duplex Steel Pipes and Tubes are available in various sizes, shapes, dimensions, thickness, and forms, etc. Duplex stainless steels are about twice as strong as regular austenitic or ferritic stainless steel.
Duplex Steel Seamless Pipe, ASME SA 789 Duplex Steel Welded Tubes Stockist, ASTM A789 Duplex Steel Tubes, Duplex Stainless Steel Welded Tubes, Duplex Steel Seamless Tubes, Duplex Stainless Steel Tubing Supplier in Mumbai, India.
Duplex stainless steel grades have a range of corrosion resistance, similar to the range for austenitic stainless steels. Duplex stainless steel Pipes exhibit excellent stress corrosion cracking (SCC) resistance, a property they have "inherited" from the ferritic steels. Duplex Steel tubes can be used in applications such as in the building & construction industry, bridges, pressure vessels or tie bars, heat exchangers, oil and gas industry, etc. Our Duplex Steel Seamless Pipes have High hardness which provides better wear resistance in abrasive environments. Due to higher mechanical properties, chromium content and duplex microstructure.
Duplex Steel Seamless Tubes have high fatigue corrosion resistance and can be used down to -100 degree F. The high corrosion resistance of duplex stainless steel ensures significantly more uptime than carbon steels and conventional stainless steels, while the mechanical strength allows for lighter constructions, more compact system design and less welding. Our Duplex Steel Pipes and Tubes are used in diverse industries due to their features like higher-strength leading to weight saving, greater corrosion resistance particularly stress corrosion cracking, better price stability, good toughness, good weldability, lower price, etc.
We conduct various tests to ensure the quality of these pipes tests like PMI test, IGC test, pitting resistance test, mechanical test, flattening/flaring test, macro/micro test, chemical/mechanical test and hardness tests, etc. we also provide third party inspection certificates along with our Pipes and Tubes. We also customize these products as per client's requirements at the most reasonable prices.