ASTM A182 253 MA Socket weld Flanges, 253 MA Flanges, 253 MA Weld Neck Flanges, 253 MA Lap Joint Flanges, 253 MA Flanges Supplier, 253 MA® Flanges Exporter, 253 MA Blind Flanges, 253 MA Slip on Flanges in Mumbai, India.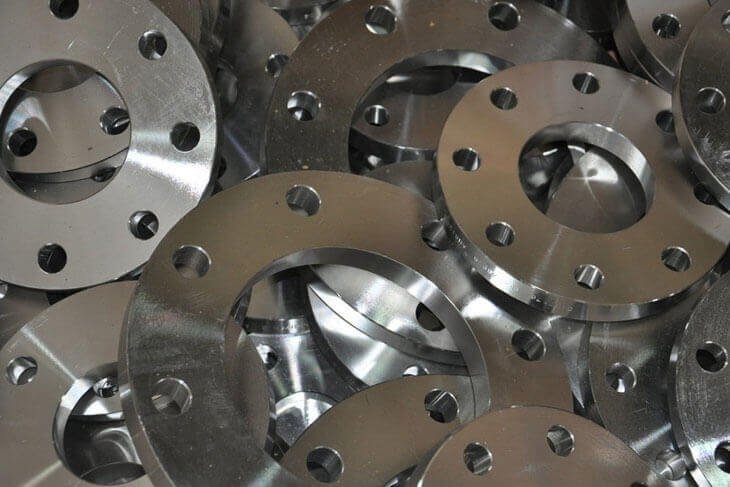 Dinesh tube India is a well known exporter, supplier, and trader of 253 MA Flanges. It is a grade combine excellent service property at high temperatures with ease of fabrication. It resists corrosion at temperatures up to 1150°C and can give superior service to Grade 310 in carbon, nitrogen, and sulfur contain atmospheres. 253 MA is an austenitic, chromium-nickel Stainless steel alloyed with nitrogen and immediate elements and suitable for an extensive range of high-temperature application, such as recuperates in steel mills and PCI lance for blast furnaces.
253 MA Pipe Flanges, 253 MA® Flanges, ANSI B16.5 253 MA Spectacle Blind Flanges Supplier, 253 MA Long Weld Neck Flanges, 253 MA Flanges, ASME SA182 253 MA Threaded Flanges Stockists, 253 MA RTJ Flanges in India.
253MA contains reasonably low nickel content, which gives it some benefit in reducing sulfide atmospheres when compare to high nickel alloys and to Grade 310. The addition of high silicon, nitrogen, and cerium inside gives the steel good quality oxide stability, high important temperature power and excellent battle to sigma phase precipitation.
253 MA Flanges has very elevated resistance to oxidation, particularly under cyclic situation due to the addition of reactive elements, such as cerium (Ce). The high mechanical power of 253 MA allows for thinner tube wall constructions compare with using materials of the ASTM 310 type. Although the material's high strength, ductility is not reduced, and good quality formability is maintained.
253 MA alloys, despite its bend Nickel content, offers an exceptional combination of creep power and high confrontation to oxidation, sulfidation and erosion/abrasion at very high temperatures. This makes the alloy extra economical than most heat as opposed to alloys. The high heats opposed to properties of 253 MA are obtained by the tight manage of micro-alloy additions. Whilst the profit of creep ruptures power is down to the mixture of Nitrogen, Carbon, and Cerium, its better oxidation resistance is an effect of the combination of Cerium and Silicon.
The FLANGE WELD TESTER is used to hydro test the truth of new welds where a Welding neckline or Slip-On flange has been extra to a pipeline.
When a new flange has been welded to a pipeline, traditionally the technique used to prove the truth of a weld would engage flooding the duct in order to hydro test. This is instance consuming and costly, and frequently it is impossible, to fill a complete pipe system with e.g. demineralized water.