SMO 254 Perforated Sheet, 6 MO Sheets, SMO 254 Chequered Plate, 6 MOLY Coils, Alloy 254 CR Sheet Supplier, ASTM A240 SMO 254 Shim Sheet, SMO® 254 Sheets Exporter, SMO 254 Plates in Mumbai, India.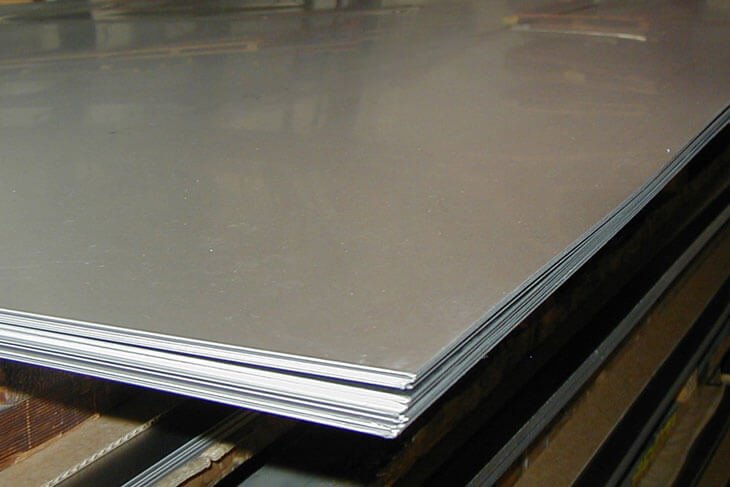 An inclusive range of SMO 254 Sheets & Plates is available in Dinesh Tube India. We are the leading supplier, distributor and trader of superior quality sheets and plates in various designations, standards, specifications, and custom dimensions. We stock these sheets and plates in a variety of shapes in huge quantity so one can buy these as per their application requirements. We are equipped with fast and reliable logistics services to make us able to deliver the products at a minimal time.
SMO 254 HR Plates, SMO 254 #4 finish Sheets, Hot Rolled SMO 254 Sheets Supplier, ASME SA240 SMO 254 Sheets & Plates Stockists, 6 MOLY Cold Rolled Sheets, Alloy 254 Strips, #8 Finish SMO 254 Sheets in India.
SMO 254 Sheets & Plates have composed with molybdenum and nitrogen alloyed super austenitic SS with the low amount of carbon content. SMO sheets and plates demonstrate excellent resistance to pitting, crevice and stress corrosion cracking. Furthermore, it has resistance to corrosion fatigue in cyclic corrosion. This alloy is substantially stronger than traditional alloys. SMO grade is known for its high ductility and impact strength. SMO grade contains a high level of chromium, nitrogen and molybdenum content. These are ideal for high chloride environments that make it resistive to carbide precipitation.
These are easily welded by all standard welding process because of its weldability. These are both the hot and cold working process. These sheets and plates have a high work hardening rate. These are easily machined with Positive feeds, slow speeds, and ample lubrication that reduce machining costs. These sheets and plates undergo the heat treatment process and also processed from the annealing process. In heat treated condition its structure becomes nonmagnetic; however, the cold working process turns its structure in to magnetic while retaining mechanical strength.
Because of our commitment to quality, we ranked as the number one dealer of metallic products. We serve only best to clients that are due to our commitment to quality. The tests performed in our quality section are a mechanical test, hardness test, tensile test, positive material test, micro, and macro test, and intergranular corrosion test. Other tests are a destructive/nondestructive test, flaring test, flattening test, ultrasonic test, radiographic test, pitting corrosion test and visual inspection.
Moreover, we provide some documentation reports to customers as quality proof. SMO 254 Sheets & Plates are packed in the form of bundles or big rolls.