ASTM A312 SMO® 254 Seamless Tubes, SMO 254 ERW Tubes, SMO 254 Tubes Supplier, SMO 254 Tubes, 6 Moly Tubes, ASTM A249 SMO 254 Welded Tubes Exporter, SMO 254 Tubing, Alloy 254 Welded Tubes in Mumbai, India.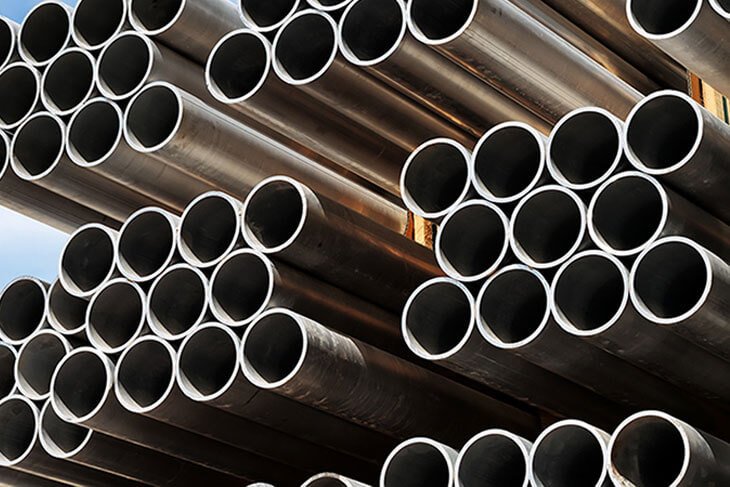 Dinesh tube India is a renowned supplier of SMO254 Tubes that are widely used in a comprehensive range of applications. SMO254 is stainless steel that is also known with standard designation as UNS S31254 is originally developed for the use in aggressive chloride bearing and seawater environment. The grade is considered highly austenitic stainless steel alloy that comprises chromium, nickel, molybdenum, and nitrogen in high amount. The mixture of all these elements makes this alloy tough and resistant to corrosion.
6 MOLY Tubes Stockists, 6 MO Tubing, SMO 254 Welded Tubes, SMO 254 ERW Tubes Supplier, ASME SA312 SMO 254 Seamless Tubes, SMO® 254 Tubes, SMO 254 ERW Tubing, Alloy 254 Seamless Tubes in India.
SMO254 is also known as 6% moly grade because of the molybdenum content and has the ability to withstand in extreme temperature and maintain its strength under the volatile conditions. The grade even surpasses the original intent and use in many industries due to its excellent performance.
Well, talking about the manufacturing process, these SMO254 Tubes are manufactured using top-notch quality of raw material that is well inspected by the qualified professional. They check all the material thoroughly so that they can perform their best in the respective areas of working. Every material used for manufacturing these tubes is purchased from the reputed market vendor. However, for creating accurate quality, size and shape of tubes manufacturers make use of high-tech technology and advanced tools and machines.
These tubes are known for their excellent features and properties which makes them even more demanding for various applications. The features include high tensile strength, corrosion resistance, durability, workability, formability, hardness, toughness and high-temperature bearing capacity.
When all the manufacturing processes are done and SMO254 Tubes is ready for the delivery, these tubes come across different tests and inspections. All the tests are done as per the rules and regulations mentioned by the industry. For the testing process, a qualified team of professionals has hired that tests and inspects these tubes to prove its quality and durability.
The tests include third-party inspection, hardness test, flaring test, flattening test, pitting resistance test, IGC test, positive material identification test and much more. When these SMO254 Tubes, are packed in a high quality of packaging material that prevents damage until they are delivered to their respective customers.