Zirconium Alloy Chequered Plate, Zirconium Perforated Sheet, Zircaloy CR Sheet Supplier, Zr Sheets Exporter, Zr Coils, ASTM B352 Zirconium Shim Sheet, Zirconium Sheets, Zirconium Plates in Mumbai, India.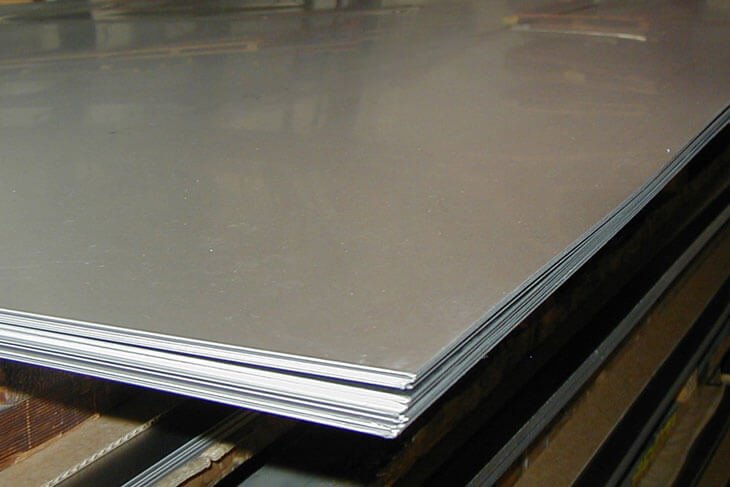 ZIRCONIUM Sheets & Plates are formed with pure zirconium alloy that is one of the most excellent alloys extensively utilize for fabricating various types of mechanical as well as industrial equipment. This Zirconium is a reactive alloy that has superior affinity for oxygen that aids to form a protective oxide layer in the air at room temperature. These plates are exhibits superior corrosion resistance in harsh climatic conditions. Furthermore, it shows excellent ductility and strength at cryogenic temperatures.
Hot Rolled Zirconium Sheets Supplier, Zirconium #4 finish Sheets, ASME SB352 Zirconium Sheets & Plates Stockists, Zircaloy HR Plates, Zirconium Cold Rolled Sheets, Zircaloy Strips, #8 Finish Sheets in India.
Under the high-temperature circumstance, these offer good mechanical strength and toughness. The corrosion resistance of Zirconium come up from a tightly adhere oxide that creates almost immediately. The sheets excellently perform well in exceptional chemical surroundings in hydrochloric and acetic acids. Furthermore, these sheets are highly durable, strong and robust at high-temperature circumstances.
As the leading firm in the market, Dinesh Tube India is pretty much involved in manufacturing, supplying and exporting a quality standard product all across the world. In order to meet the requirements of our patrons, we offer our ZIRCONIUM Sheets & Plates in customized shapes, size, grade and specifications at a reasonable price. We are employed with qualified professional and hardworking employees that use top- notch quality of raw material and latest technology to furnish national and international standard product. The complete range of product is fabricated according to the set industrial norms and standards.
Thorough tests and inspections are done by our experienced auditors on various level of production. Such test is like pitting resistance test, hardness test, chemical analysis, PMI testing, tensile strength test, IGC test. Other tests are like a destructive and nondestructive test, third-party inspection, macro and micro tests and many more. All these essential tests are done to check any flaw and error in the product.
Our products are generally packed in wooden crates, cartons, boxes with cushioning material that assures safety from scratches and harm during transportation. Furthermore, we wrapped the products as per the demands of the customers. The proper marking is done on the product such as trademark, specifications, grade, dimensions and many other details related to a product.