253 MA Perforated Sheet, 253 MA Sheets, 253 MA Chequered Plate, 253 MA Coils, 253 MA CR Sheet Supplier, ASTM A240 253 MA Shim Sheet, 253 MA® Sheets Exporter, 253 MA Plates in Mumbai, India.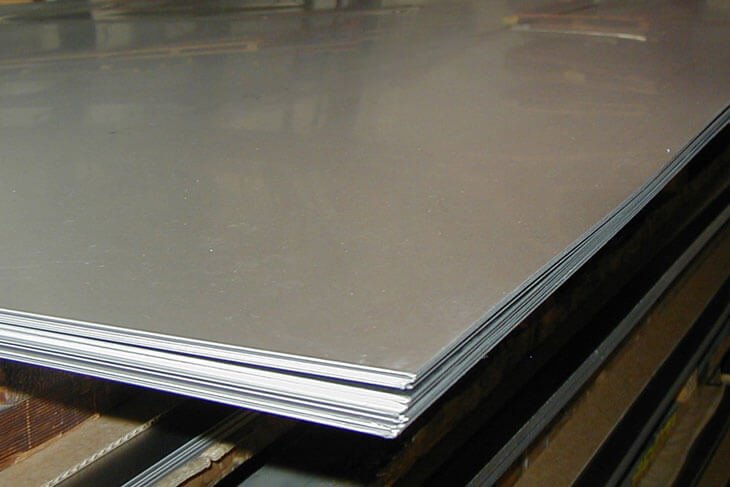 Dinesh Tube India is experienced in supplying, distributing and exporting of 253 MA Sheets & Plates and other grade sheets and plates at most reasonable rates. We stock a wide array of sheets and plates in various shapes, specifications, standards, and custom lengths. We offer our customers very best quality products with no hint tints remain on the surface. We are equipped with advanced technology and machines to spin off production as per the global standards.
253 MA HR Plates, 253 MA #4 finish Sheets, Hot Rolled 253 MA Sheets Supplier, ASME SA240 253 MA Sheets & Plates Stockists, 253 MA Cold Rolled Sheets, 253 MA Strips, #8 Finish 253 MA Sheets in India.
253 MA Sheets & Plates are drawn with a cold or hot drawing process. Mainly, the hot working and heat treatment process is induced to get high strength. This process makes it nonmagnetic in nature. These are cold worked and turn it magnetic in nature. These sheets and plates avoid carbide precipitation cracking. This alloy is known for its unmatched strength and fracture toughness. These possess great resistance to pitting, crevice and stress corrosion cracking. These perform well in high temperatures without being deformed.
The grade is filled with great attributes such as machinability, formability, and fabricability. Moreover, these have outstanding weldability too, makes it weldable with all type of welding process.
We work continuously to achieve the goals set by customers. We are facilitated with the testing section to perform tests on each lot. These tests ensure the functionality of products in adverse environments. The tests we perform are IGC test, hardness test, tensile test, positive material test, micro, and macro test, chemical test, mechanical test, and spectro analysis. Other tests are a destructive/nondestructive test, flaring test, flattening test, ultrasonic test, radiographic test, pitting corrosion test and visual inspection.
253 MA Sheets & Plates are also inspected by third parties for assured quality. Moreover, we attach some reports along with products for quality assurance. Those reports are product invoice, specification guide, fumigation certificates, MTC report, raw material test report, mill test report, quality assurance plan, and heat treatment charts.
In order to prevent jerks and damages, 253 MA Sheets & Plates are packed in the standard industrial packaging in the form of bundles and bog rolls.
Customers can order any special requirements from us.