Zirconium 702 Alloy Tubes, Zr Grade 702 Alloy Tubes, Zirconium R60702 ERW Tubes, ASTM B523 Zirconium R60702 Welded Tubes Exporter, ASTM B523M Zircaloy Seamless Tubes, Zirconium R60702 Tubes Supplier, Zirconium Gr. 702 Alloy Tubing, Zr R60702 Welded Tubes in Mumbai, India.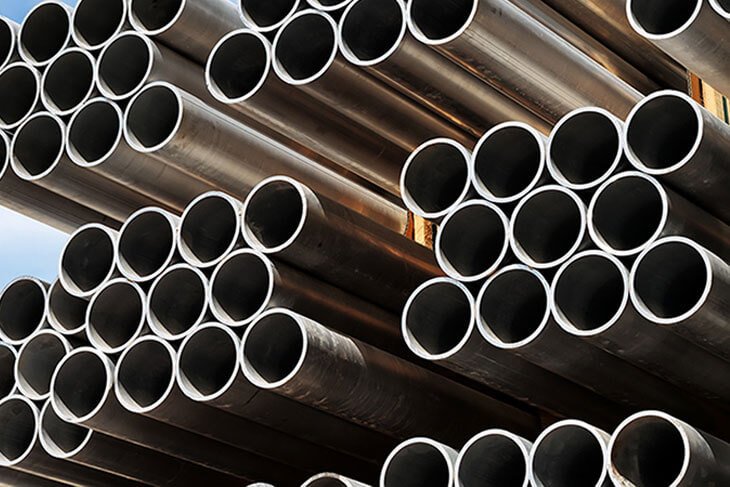 Grade R60702 is a zirconium material unalloyed. It is also known as Zirconium 702 which has high content of zirconium. It is a metal that has a high affinity for oxygen that makes it useful in the formation process of an oxide layer. The layer is formed in room temperature. The tubes made out of this grade are available in different size and specifications.
Zirconium R60702 ERW Tubing, Zirconium Gr. 702 Tubing, Zirconium R60702 ERW Tubes Supplier, ASME SB521 Zirconium R60702 Seamless Tubes, Zircaloy R60702 Tubes, Zr R60702 Tubes Stockists, Zirconium Grade 702 Alloy Welded Tubes, Zircaloy Gr.702 Seamless Tubes in India.
The presence of an oxide layer on R60702 Tubes, it protects it from the corrosive resistance and external resistive environment. Sometime, the oxide layer gets damaged and thus it can be improved with the help of a warmth treating process. Talking about the general characteristics of the tubes, it exhibit excellent ductility, good resistance corrosion, oxidation resistance, pitting resistance to acidic environment, excellent strength and hardness in tough conditions.
Dinesh Tube India is one of the largest exporter and supplier of top-notch quality R60702 Tubes. The industry is offering various unique features to their buyers such as high end finishing, accurate dimensions, good strength and timely delivery of the products. They are committed in offering the complete customer satisfaction when it comes to performance, quality, durability and affordable price. They keep on upgrading their products according to the latest market trend and as per the customer requirement. The professional of the industry checks the tube quality at every stage of its fabrication.
The industry expertise performs various materials testing on the R60702 Tubes in order to ensure the quality and efficiency before finally delivering it to the clients. These tests are helpful and are an important part of the packaging and exporting process. The tests performed are mechanical test, hardness test, PMI test, IGC test, pitting resistance test, flaring test, micro and macro test, general corrosion test, destructive and non-destructive test are some of the important tests conducted.
Talking about the tests certifications, the industry provides tests certificates along with the R60702 Tubes. Manufacturer TC in conformance with EN 10204/3.1b, raw material report, third party inspection report and radiography test reports are some of the tests certificates offered. The industry performs complete transparency for the clients when pack and export the tubes to their patrons across the globe.