ASTM A269 253 MA Welded Tubes Exporter, 253 MA ERW Tubes, 253 MA Tubes, 253 MA Tubing, 253 MA Tubes Supplier, ASTM A213 253 MA® Seamless Tubes, 253 MA Tubes, SS 253 MA Welded Tubes in Mumbai, India.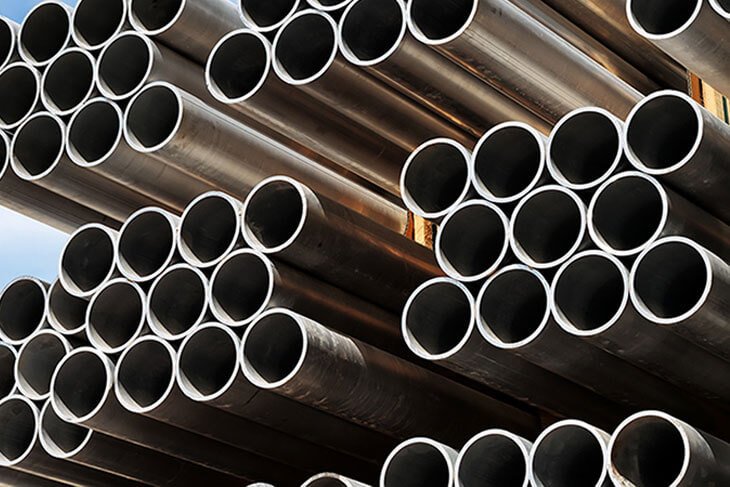 253 MA Tubes is a combination of good service properties at elevated temperature with fabrication ease. It is resisting oxidation at a temperature ranging to 1150 Deg C and can offer superior service to 310 grades in carbon, sulphur, and nitrogen-containing surroundings. 253 MA is having low nickel content that provides it the benefits in reducing sulphide atmosphere when is compared to the greater nickel alloys and to grade 310. The high silicon, cerium and nitrogen content gives steel greater oxide stability, high elevated temperature strength in addition to sigma phase precipitation resistance. However austenitic structure provides this grade high toughness even at the cryogenic temperature.
253 MA ERW Tubing, 253 MA Tubing, 253 MA Welded Tubes, 253 MA® Tubes, Stainless Steel 253 MA Tubes Stockists, 253 MA ERW Tubes Supplier, ASME SA213 253 MA Seamless Tubes, 253 MA Seamless Tubes in India.
Dinesh Tube India is a well-acclaimed dealer that globally is dealing as a reliable exporter, supplier, and stockholder of the range of 253 MA tubes. The offered product range is fabricated using superior quality of raw materials and as per national and international product quality standards. A buyer seeking to buy it can acquire the product at different sizes, shapes, dimensions, grades, standards, wall thickness etc. Also, the product is also supplied to the buyers at competitive rates only.
Talking about the testing of the offered product range, before dispatching of the product the testing is strictly conducted by the experts for quality assurance. The tests performed are like positive material identification test, intergranular corrosion test, hardness test, macro/micro test, flattening/flaring test, pitting resistance test and micro/macro tests.
The industry supplies documents to the buyers for assurance of high quality of manufactured product shipping and as well and enterprises reliability. The documents include fumigation certificate, commercial invoice, packaging list, heat treatment chart, quality assurance plan, raw material test report, material traceability report and guarantee letter. The MTC is provided to the esteem patrons as per EN 10204/3.1B. Also, the test certifications like third-party test report, lab test report, radiography test report and the buyers test report is provided.
When comes to the end stage of 253 MA Tubes production and the product is ready to transits, carefully packaging is done. The product is packed using wooden boxes/pallets/cases and shrink-wrapping or bubble wrapping for assuring complete safety and severe damage prevention.